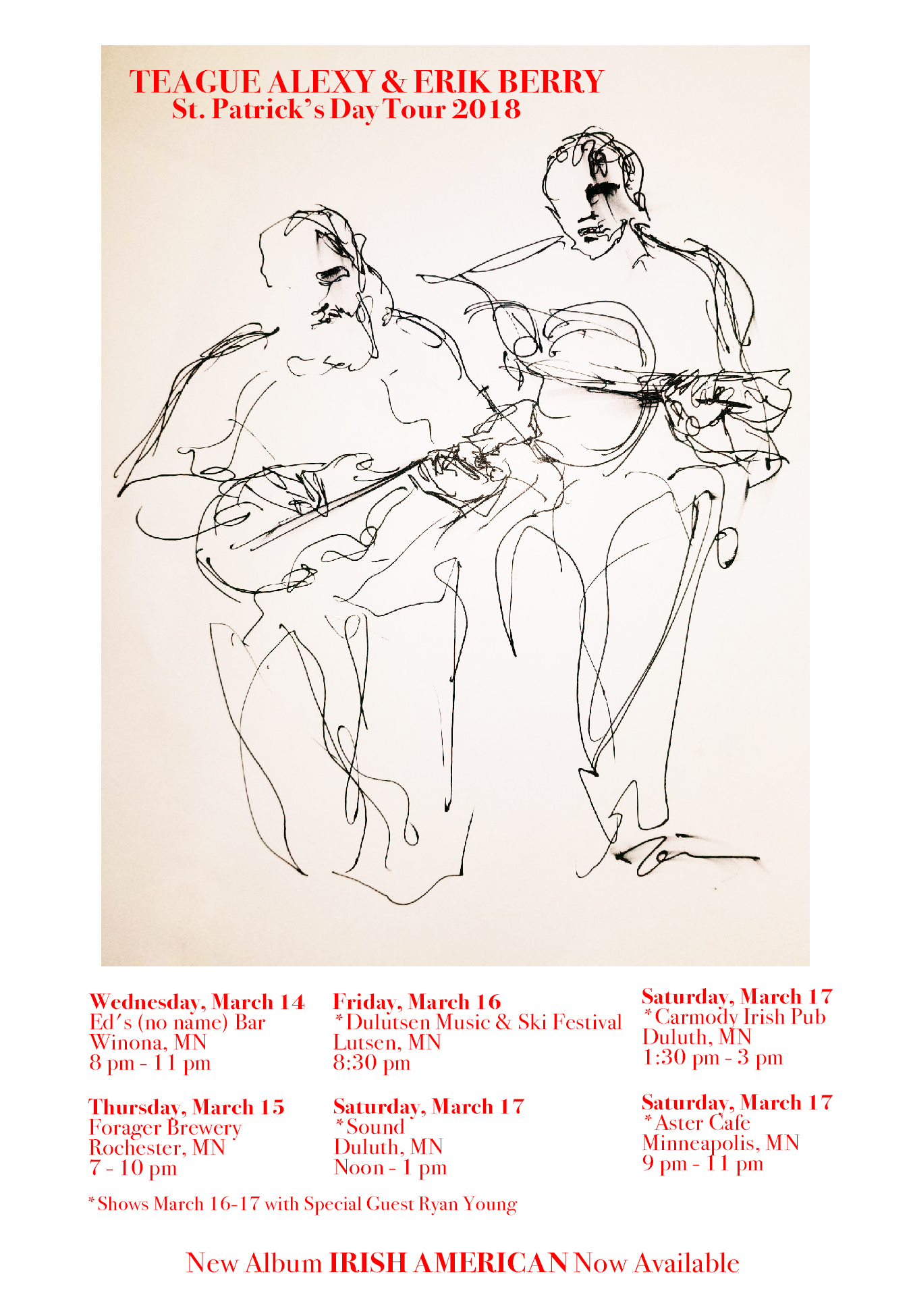 Teague Alexy & Erik Berry kick off seven shows in four days with a live performance on KUMD 103.3 FM Duluth, MN at 1 pm CT Wednesday, March 14.
Teague's St Patrick's Day Irish American playlist has everything from The Clancy Brothers to The Pogues to Sinead, Van, Cat Power, Justin Vernon, Zappa, Mingus and Johnny Cash. The playlist is built around Teague & Erik's new album Irish American and perfect for St Patrick's Day.
Check it out on Spotify.